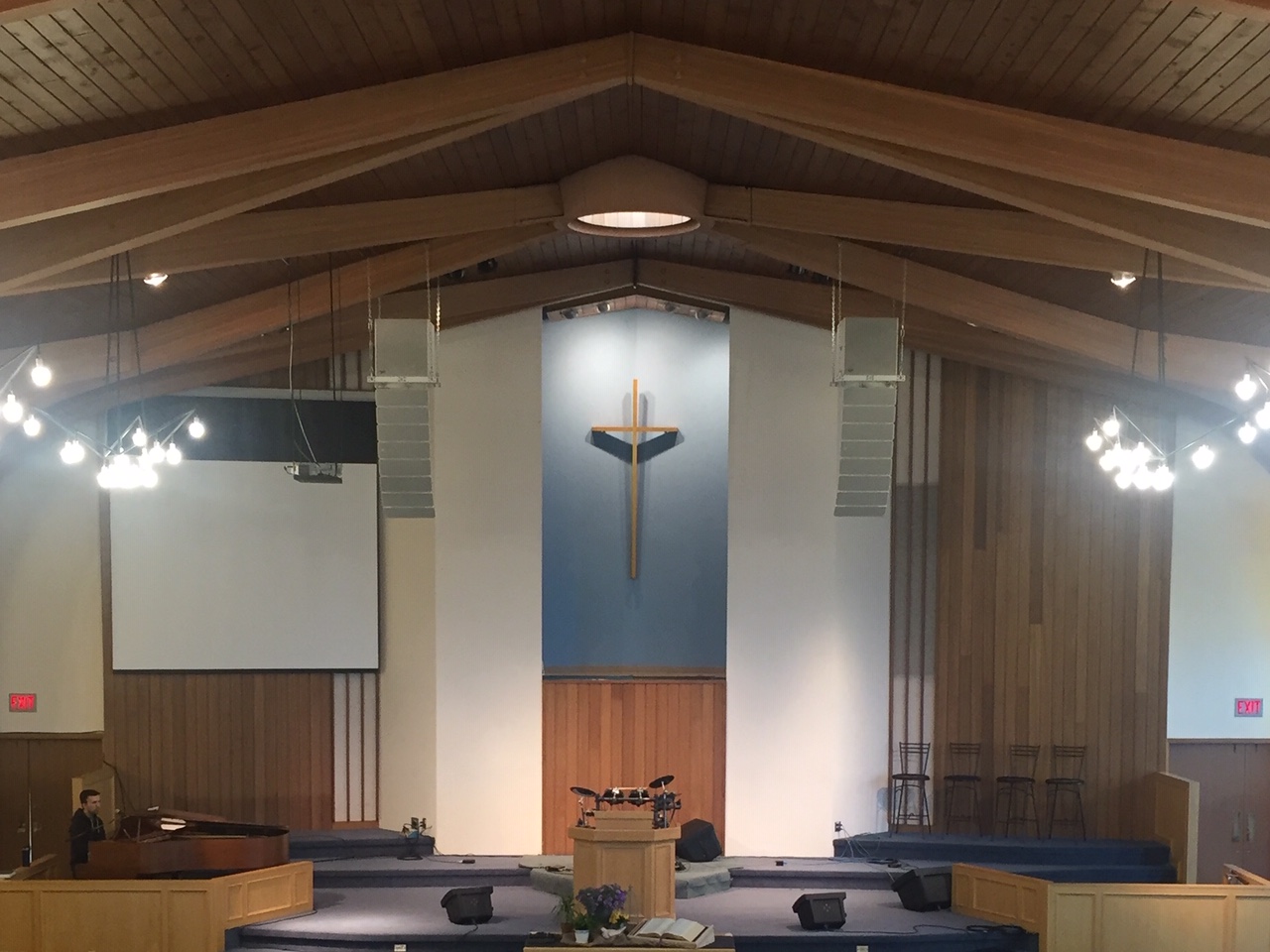 Attending Our Sunday Gatherings:
Due to the most recent changes in the provincial governments guidelines our services are limited to 15% of our fire code capacity. In light of this, we will be limiting our registrations each Sunday Worship service to a maximum of 90. Our church board is currently in the process of upgrading our fire alarm system which will allow for the fire code to more accurately represent how many individuals can be in our church facility at one time. Due to the fact that our gym operates on a separate system, registrations for the Breaking Bread service will continue to be limited to a maximum of 45.
Starting Sunday, January 17th, we will hold two services each Sunday – one at 11:00 am and one at 6:30 pm. Advance registration will be required for both services. This is being done in efforts to minister to a diverse community at Fellowship and allow all of our members to worship with a clear conscience. In light of this, our 11:00 am service will focus specifically in ministering to the vulnerable, those caring for the vulnerable, AHS workers, and their families. All safety protocols will be followed, masks will be mandatory, and registration will continue. Our second gathering will be held at 6:30 pm and will aim at ministering to the healthy and those who are low risk in regards to Covid-19. This service will also require advance registration and while personal mask exemptions will be duly honored, masks will still be provided and wearing a mask is not frowned upon. Please note that this second service is a temporary addition.
Starting March 14th we will also be holding a Breaking Bread and Prayer Service prior to the Sunday Morning Service at 9:30 am. This service allows for individuals to participate in a more intimate gathering of saints for communion, worship and prayer. If you are interested in attending, please register prior through planning centre. If you have any questions regarding the structure of the service or how to best prepare for the service, please contact our church office.
Due to the fact that our fire code capacity has grown in the upgrading to our new fire alarm system, the use of the registration rotation schedule will be put on hold for further notice.
Please note that due to the limit of 90 registrations for Sunday services as per the government guidelines, we will only be using the auditorium for our service. Since our sanctuary is normally able to fit around 600 people, there is more than enough of space to allow for distancing. The use of our Chapel and Edgar Room will be put on hold until further notice.
If you require registration assistance or have any questions, please contact the office either by email [email protected] or phone 780.454.8733. Office hours are Monday through Thursday from 9 am to 3 pm.
Covid-19 Precautions
Please note that our Sunday gathering will look different for the time being. There will be a no nursery or Sunday school classes. Additionally, pews have been marked with rope to easily identify the 2 meter distance. We ask that as much as possible people only sit with their household as to respect one anothers space. Please see our Covid-19 Response page if you would like more details information about our response to the current situation we are in and the actions we are taking in relation to it.