Hello there! Here are some step by step instructions to help you view our church's Live Stream through the web browser on your computer. We use Facebook to Live Stream our service, but you don't need a Facebook account in order to join online. Just follow these simple steps to get you there!
Open the web browser on your computer. Depending on the type of computer, you may have a different web browser. Some common ones are Internet Explorer, Google Chrome, Mozilla Firefox, and Microsoft Edge. Any of these will work – for the purposes of this step by step, I will be using Google Chrome.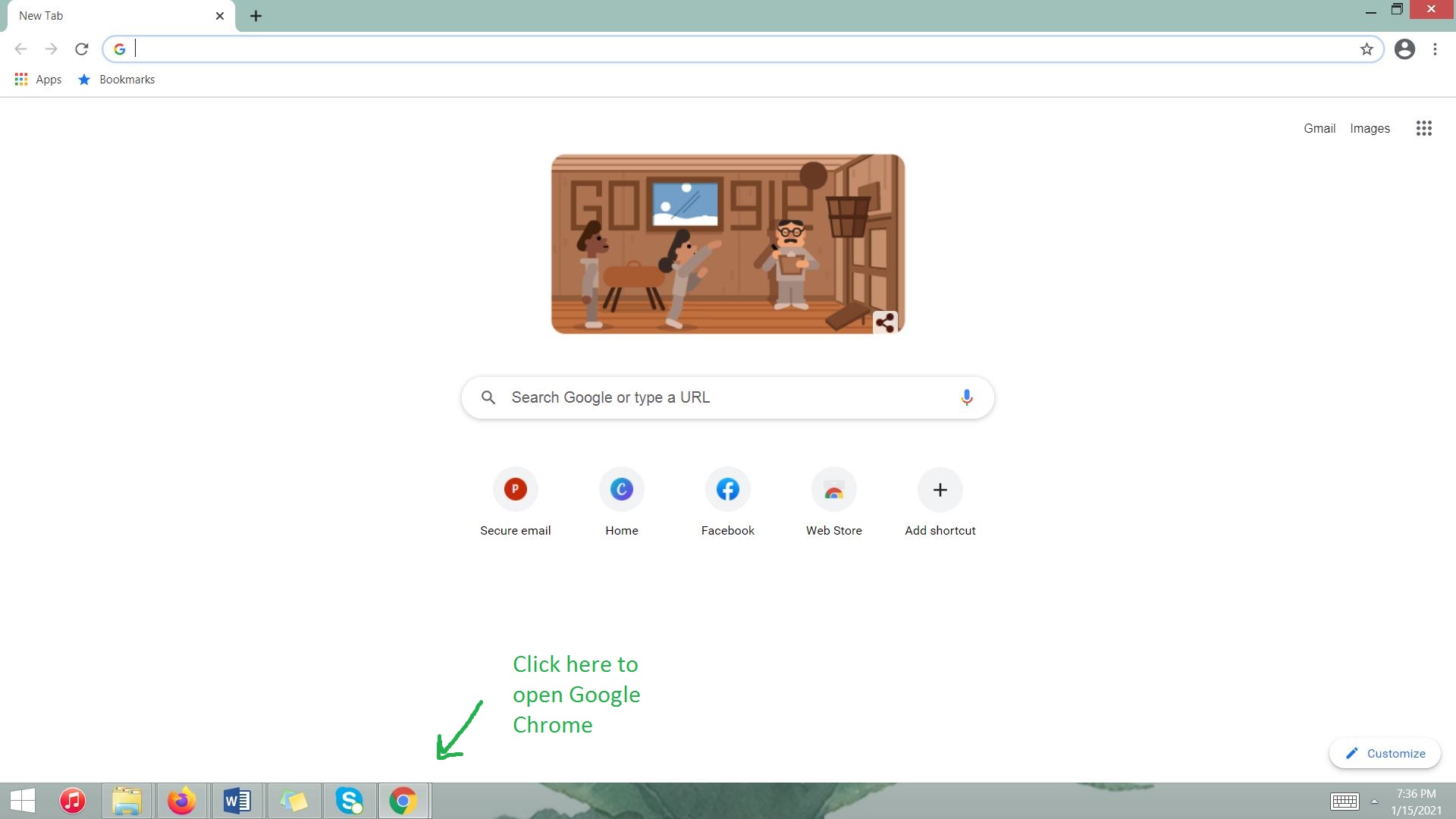 2. At the top of the web browser, there will be space to enter the name of the webpage. Type in facebook.com/fellowshipedmonton/. This will take you to the church's Facebook page. You will notice at the bottom of the page a pop up comes up asking for you to either sign into an account or create an account. You can continue to scroll through and ignore this message as you do not need a Facebook account to watch our videos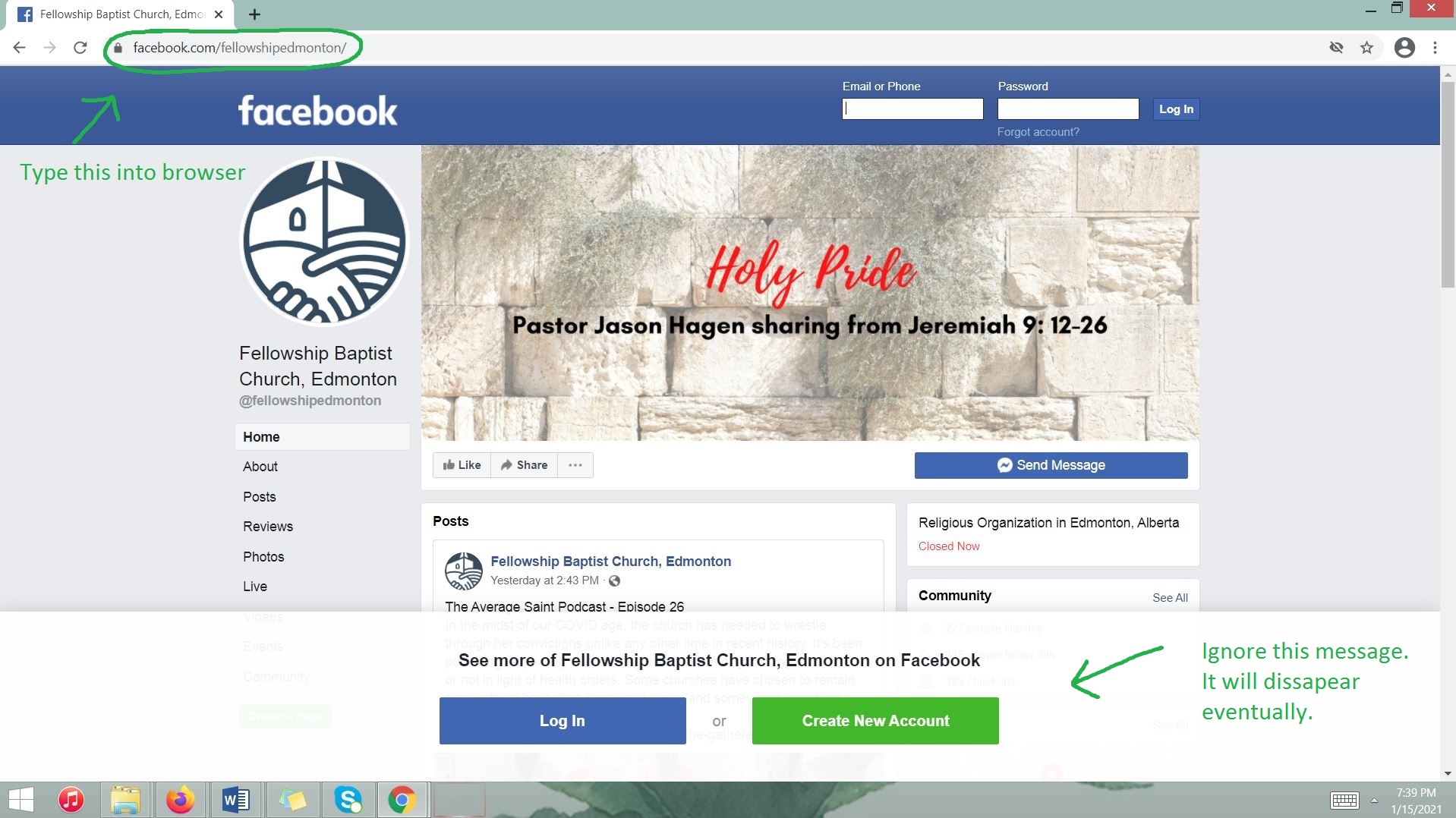 3. Scroll down until you see the tab called Live on the left hand side. Click on this button.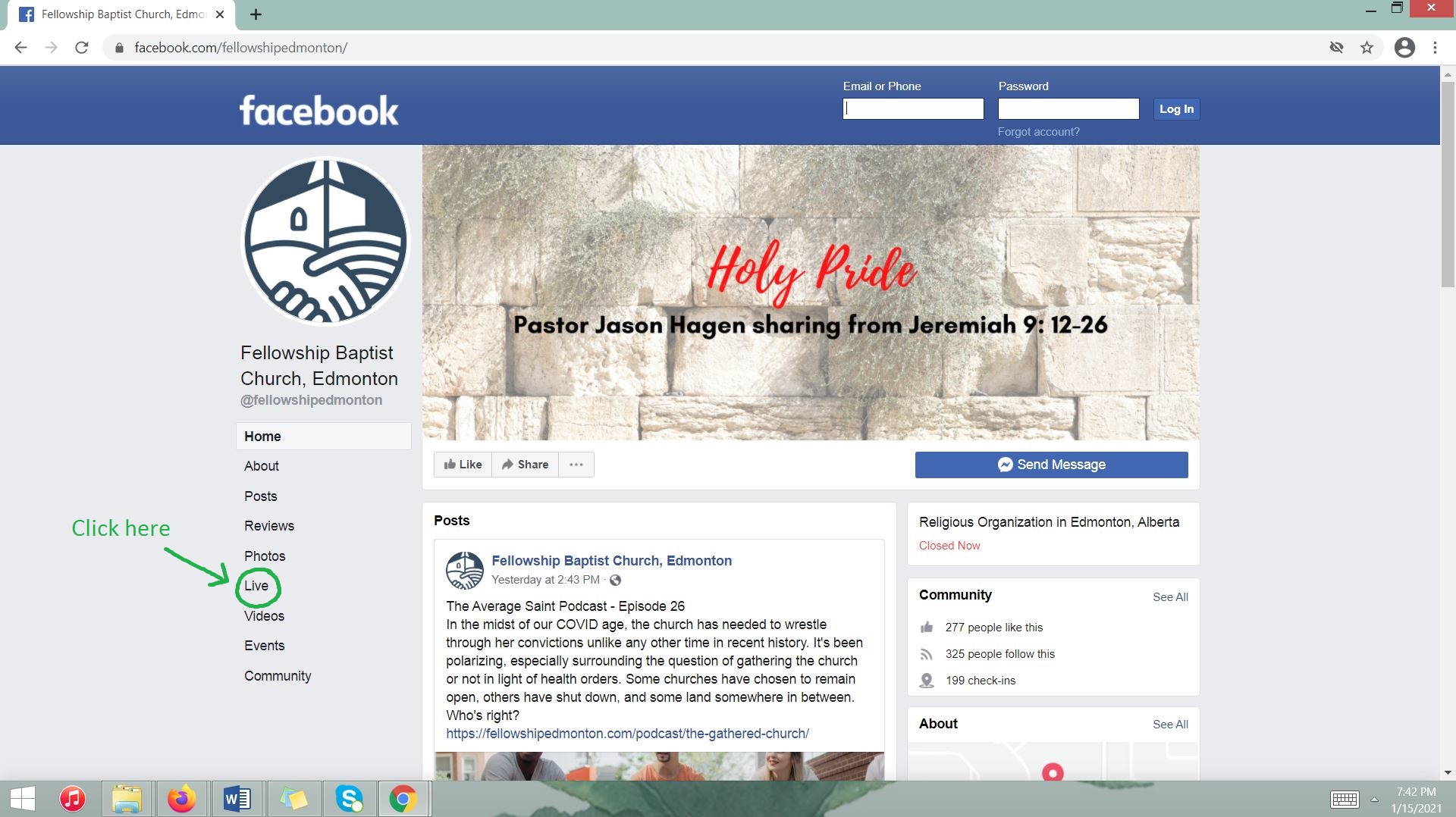 4. This will take you to any of the current or past Live Streams that the church has had. When you are looking for a specific video, take note of the date that is listed below the video picture. This will help you find the right one.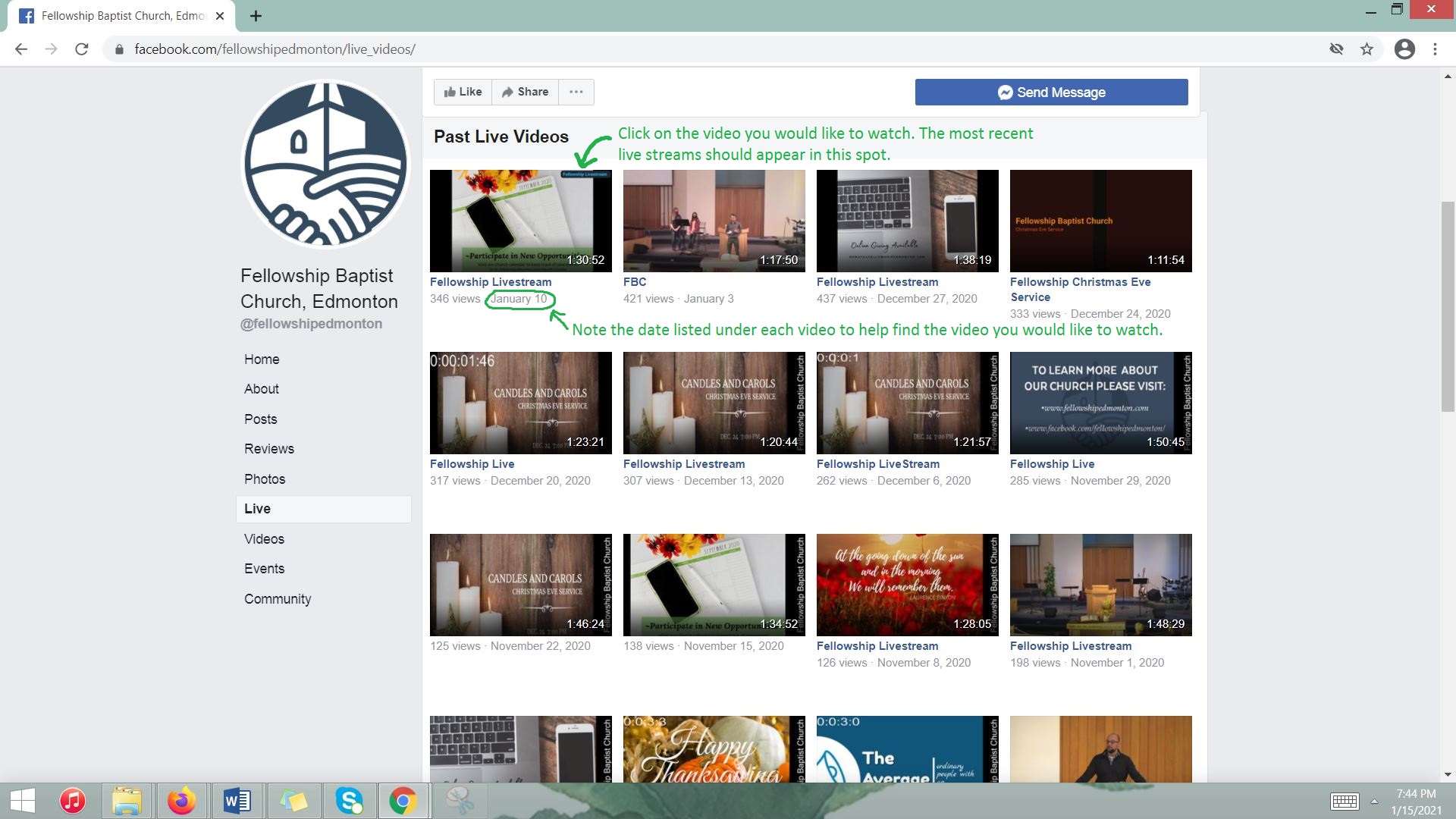 5. Click on the video you would like to watch. The video will pop up in your screen and start playing once it has loaded.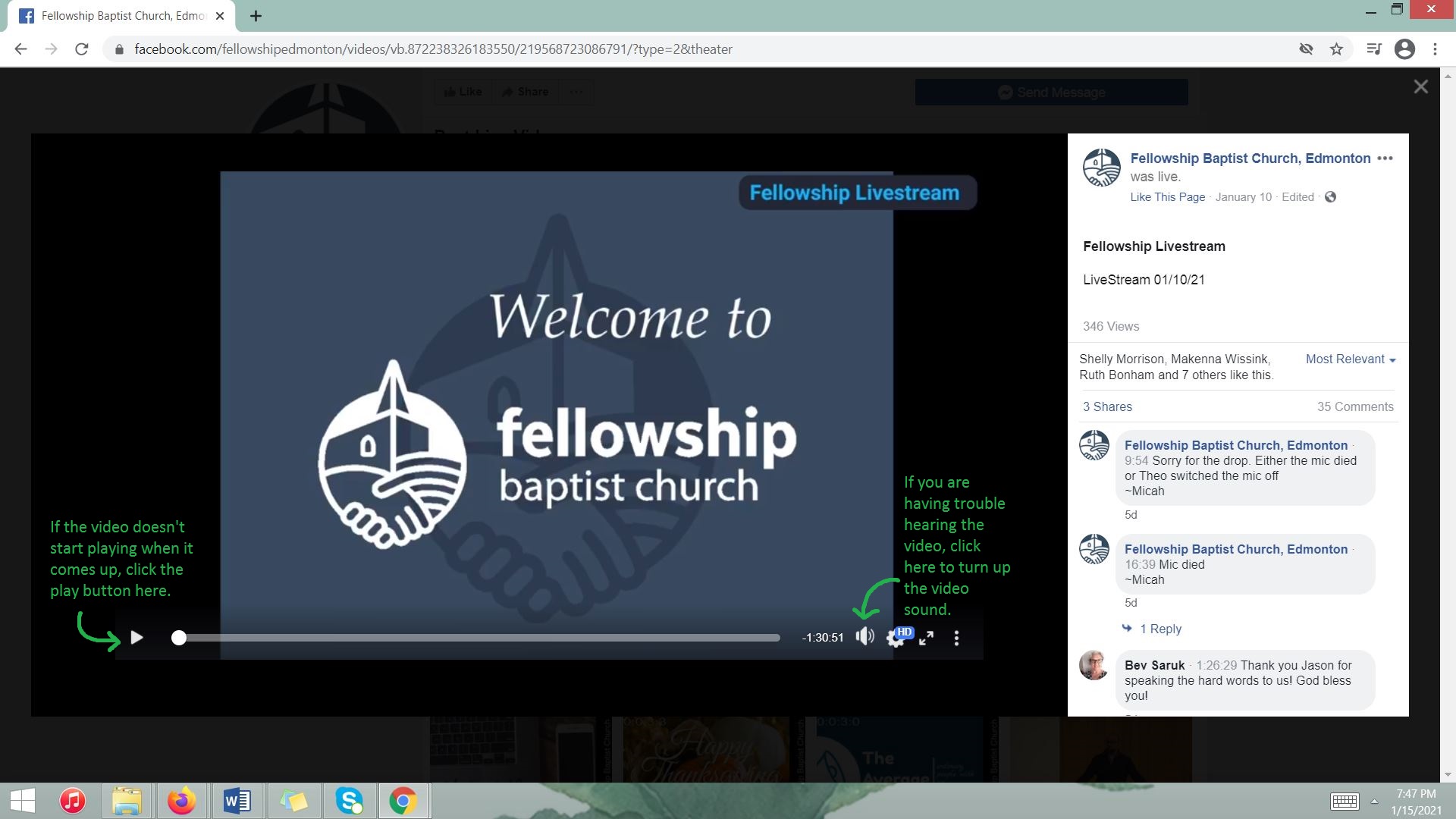 5. Make sure to turn up the volume on your computer by clicking the volume button in the bottom right hand of the screen.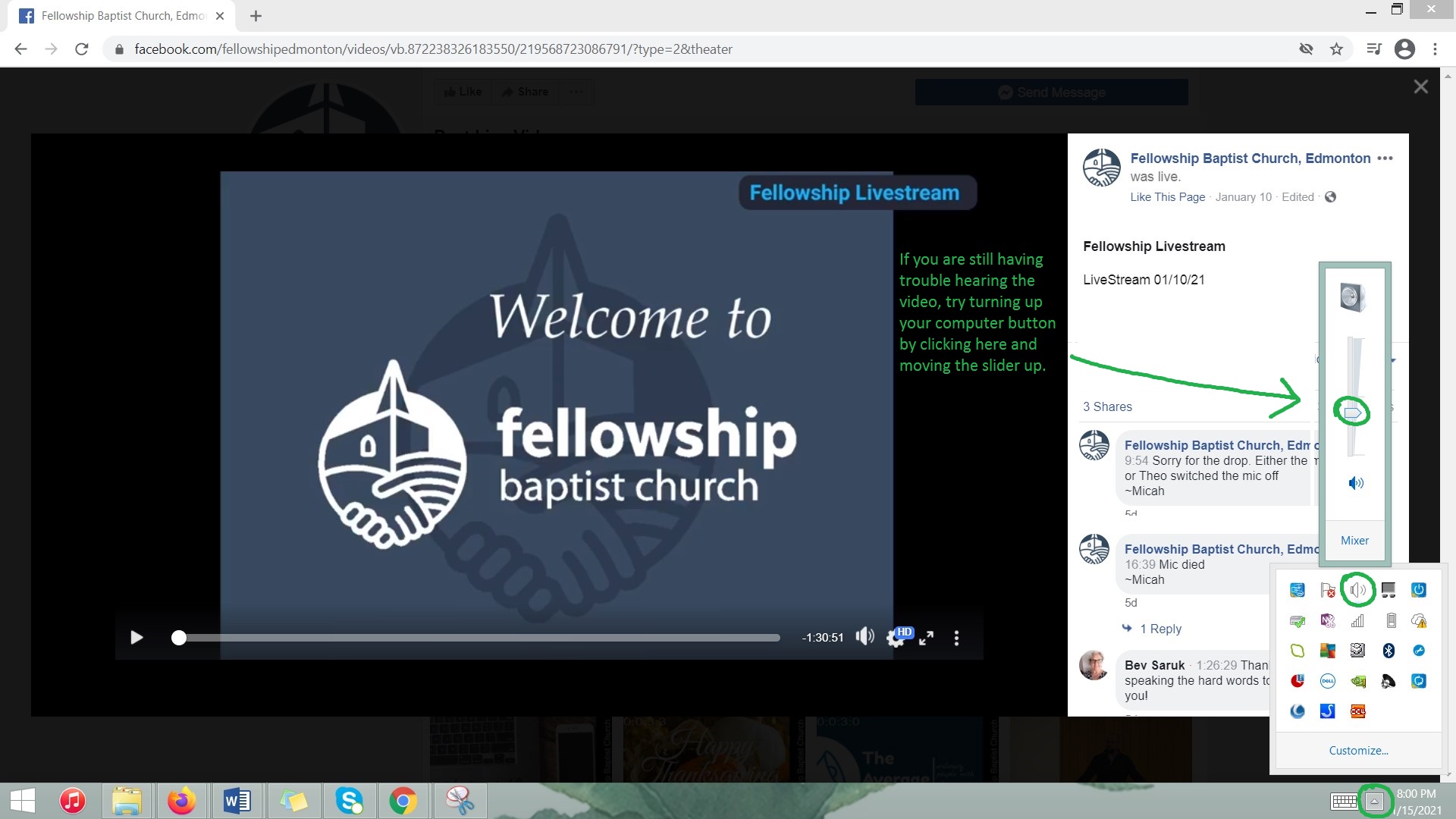 Enjoy!
If you have any questions or are still having troubles watching our Facebook Live Stream, feel free to call our office at (780) 454-8733 and we would love to help you!