Join us on Sunday for our Worship service!
**Due to the new provincial Covid-19 restrictions, we are unable to gather in person for the next three weeks. Our Breaking of Bread Service, as well as our evening service have been temporarily put on hold due to this. Please see below for more details in a letter from our Acting Board Chair.
Church Morning Worship Service: The service will be live streamed through our Facebook Page at 11:00 am. (You do not need to have a Facebook account in order to view the live stream. If you have having troubles with this, click here for instructions).
Click here to register for the service Click here to view our live stream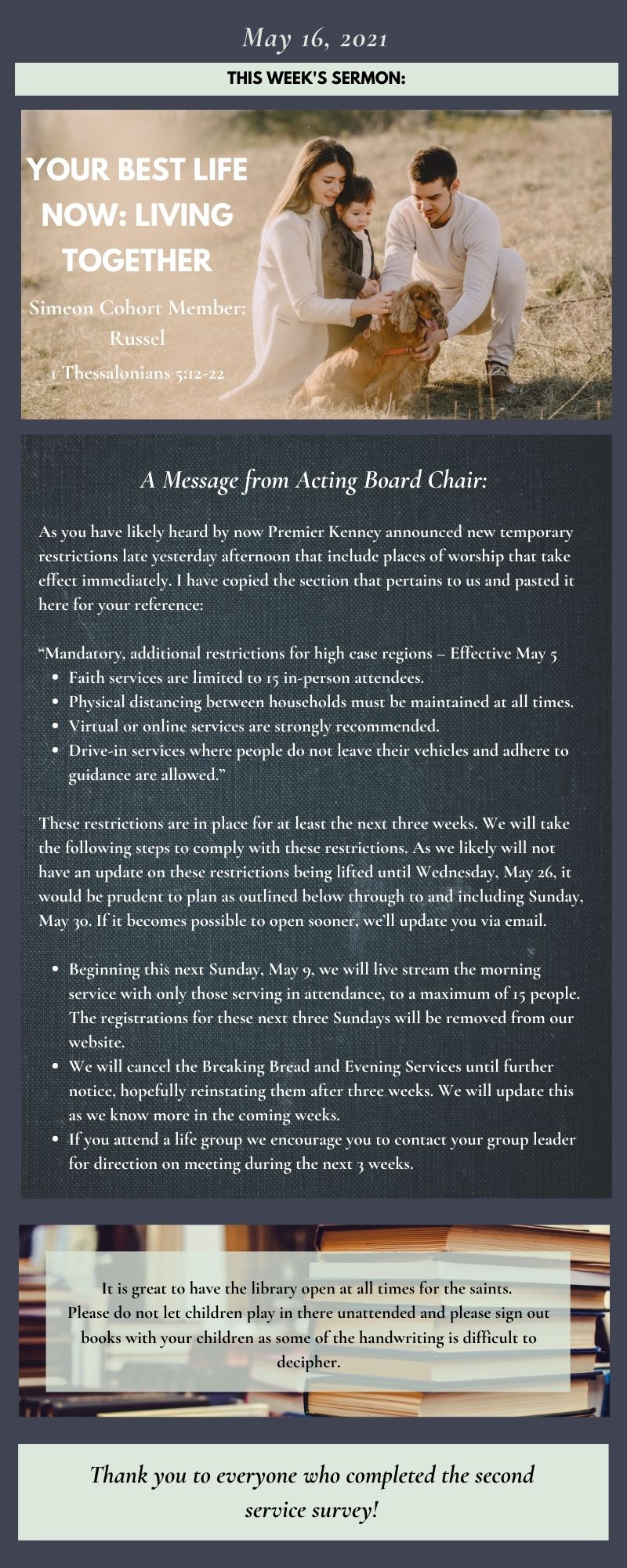 Click here to download the at home 40 Days for Life Prayer Guide